Botox & Fillers
See What Type of Injectable is Best
Click to Learn More!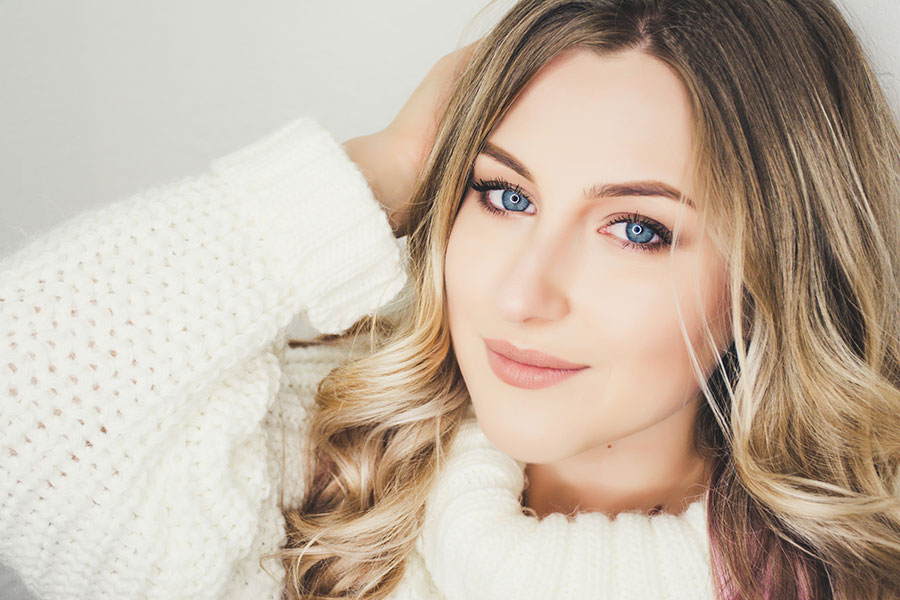 Eliminate Wrinkles
Botox® Cosmetic
BOTOX® Cosmetic is commonly used to reduce or eliminate the appearance of facial wrinkles. It is injected under the skin into areas surrounding the eyes, forehead, and mouth to smooth crow's feet, frown and worry lines, and lines on the neck. Made from a purified protein, BOTOX® relaxes wrinkles and gives the face a rejuvenated look. BOTOX® may also be useful for migraine headaches, excessive sweating, and eye and neck muscle spasms.
Treat Frown Lines
Dysport
Dysport treats moderate to severe frown lines between the eyebrows by reducing specific muscle activity. Wrinkles are caused by repeated movements and muscle contractions, which means they can even develop in younger adults. One injection into each of 5 points between and above the eyebrows temporarily prevents muscle contractions that cause frown lines, leaving the rest of your face to move naturally.
Reduce Signs of Aging
Juvéderm®  Injectable Gel
JUVÉDERM® is an injectable gel that gently reverses many signs of aging in the face, including fine lines and wrinkles, crow's feet, thinning lips and loosening skin. It can also "plump up" the lips, sculpt the cheeks, and restore a youthful oval shape to the face. It is made with hyaluronic acid, a natural substance found in the body that works with collagen and elastin to give volume and support to the skin. Because it is non-animal-based and highly biocompatible, no pre-treatment testing is needed. JUVÉDERM comes in three formulas optimized for the depth of the area being treated. Results last about 6-9 months and can be made to last even longer with a simple follow-up treatment a few weeks after the initial injection.
Juvéderm® Volbella
JUVÉDERM® Volbella is the newest filler in the Juvederm family of fillers from Allergan. Volbella is specifically designed for the lips to create smooth natural looking volume and shape. Lines around the lip area can also be softened with Volbella. With long lasting results of up to one year.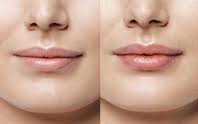 Juvéderm® Voluma
JUVÉDERM VOLUMA™ XC injectable gel is the first and only filler FDA-approved to instantly add volume to the cheek area. It gives you a subtle lift, helping to restore contour and a more youthful profile, for up to 2 years, in patients over the age of 21. It's different than JUVÉDERM® XC and works on a different area of the face. JUVÉDERM® XC smoothes out moderate to severe wrinkles and folds around the nose and mouth, like parentheses. JUVÉDERM VOLUMA™ XC, however, adds volume to the cheek area. Watch real women reacting to their results.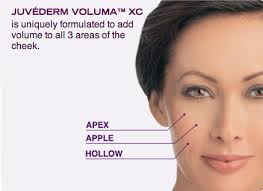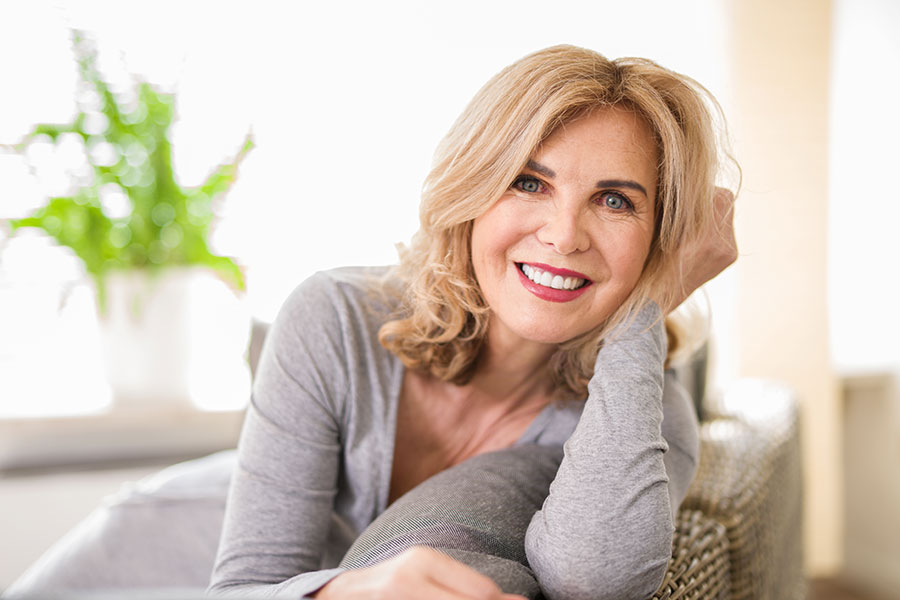 Improve Smile Lines
JUVÉDERM® Vollure
Allergan, the pharmaceutical company that owns Juvéderm, just announced its newest hyaluronic acid dermal filler, Juvéderm Vollure XC, which has been approved for the correction of "moderate to severe facial wrinkles and folds, such as nasolabial folds," according to a statement made by the company. What's more is that this filler, made for those over 21, is said to last as long as 18 months — a full year longer than other injectables on the market.
In a clinical trial for the injectable, 59 percent of participants saw improvement in smile lines around the mouth for up to 18 months, and at the same time, 82 percent of patients said they were satisfied with results at six months, while 68 percent were still pleased at eight months.
Juvéderm Vollure XC uses special technology, known as Vycross — which is also used in Juvéderm Voluma XC and Juvéderm Volbella XC — to hold the hyaluronic acid together into a cohesive gel, which keeps it intact after it's injected into the skin. "Vollure XC's Vycross technology links both high and low molecular-weight hyaluronic acid, while Juvederm's Hylacross technology uses various degrees of cross-linking of mainly high molecular weight hyaluronic acid." Another major difference between Juvéderm and the new Juvéderm Vollure XC is that the new formula produces minimal swelling, which means shorter recovery time.
Acts Naturally
Restylane®
Restylane is a clear gel formulation of hyaluronic acid that is specifically formulated to act like your body's own, naturally-produced hyaluronic acid, helping to visibly correct moderate to severe facial wrinkles and folds, including the lines from your nose to the corners of your mouth (nasolabial folds or laugh lines), the corners of the mouth and marionette lines — the area that extends downward from the corners of the mouth to the jawline.
Restylane® Lyft
Restylane Lyft is just one member of the full Restylane family of products. Each treatment is a clear gel formulation of hyaluronic acid. They are specifically formulated to act like your body's own naturally produced hyaluronic acid in patients 21 years of age and older.
As we age and our faces lose volume, some of us begin to look for ways to regain more definition in our cheeks without surgery. Restylane Lyft, formerly known as Perlane-L®, is an injectable hyaluronic acid gel used to correct volume loss and treat wrinkles in the face.
Restylane Lyft is the first and only FDA-approved filler indicated to provide lift to cheeks and add volume to correct and smooth smile lines (nasolabial folds).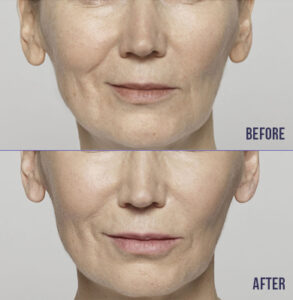 Restylane® Refyne & Defyne
There's a new filler in town (actually, two new fillers) and they're billed as the next big thing in the fight against laugh lines. Galderma, the pharmaceutical company behind injectables like Restylane, Sculptra, and Dysport, has just announced FDA approval of two new fillers: Restylane Refyne and Defyne. The first was approved to treat moderate wrinkles and folds from the nose to mouth, while the latter is meant to plump and fill deep-set lines.
COURTESY OF GALDERMA
While there are other fillers on the market that can plump wrinkles, Refyne and Defyne are meant to give a more natural-looking result than previously thought possible. Galderma claims results can last up to 12 months, which means you'll likely need to get pricked twice a year to keep things looking smooth. But it's the new type of hyaluronic acid in the filler gel that's the real news here. The new technology is called XpresHAn—which is pronounced like a French person trying to say the word expression—and it allows the hyaluronic acid gel to flex within the skin as you move your face. So whether you're smiling, frowning, or wrinkling your face any which way, the result looks soft and natural, not puffy or stiff.
Though new to the United States, both Restylane Refyne and Defyne have been used in Europe under the name Emervel since 2010.
DEFYNE YOUR EXPRESSION.
Invest in yourself with real-life results that help maintain natural movement to help keep you looking like you
Crafted with XpresHAn Technology™, Restylane® Defyne helps smooth out deep laugh lines nasolabial folds and marionette lines). Using innovative cross-linking technology, Restylane Defyne is a hyaluronic acid dermal filler that is able to help restore a more youthful, natural-looking appearance, while helping you maintain your natural expressions.
REFYNE
As skin loses elasticity with age, the lines that run from the sides of your nose toward the corners of your mouth (nasolabial folds) and the lines that run from the corner of your mouth toward the chin (marionette lines) appear more noticeable. Restylane Refyne is a specifically formulated hyaluronic acid dermal filler made with XpresHAn Technology™ that helps correct these lines for a more natural look to your face.† The unique cross-linking of the gel in Restylane Refyne is also designed to help support your natural expression—for real-life results that help maintain natural movement when you're smiling, frowning and even puckering up.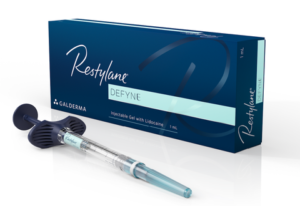 Restylane® Silk
Finally, a filler that can help you achieve your ideal lips. Restylane® Silk is the first FDA-approved product specifically designed for lip augmentation and the smoothing of wrinkles around the mouth in patients 21 years of age and older.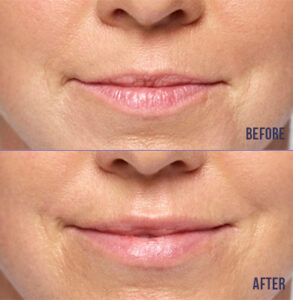 Restylane® Kysse
Lips lose volume, color, and elasticity with age. Restylane Kysse is a lip filler that adds volume, smooths upper lip lines for up to one year, and enhances lip color. Designed specifically for the movement of lips, Restylane Kysse is made with XpresHAn Technology's™ innovative cross-linking gel for precise, natural-looking results.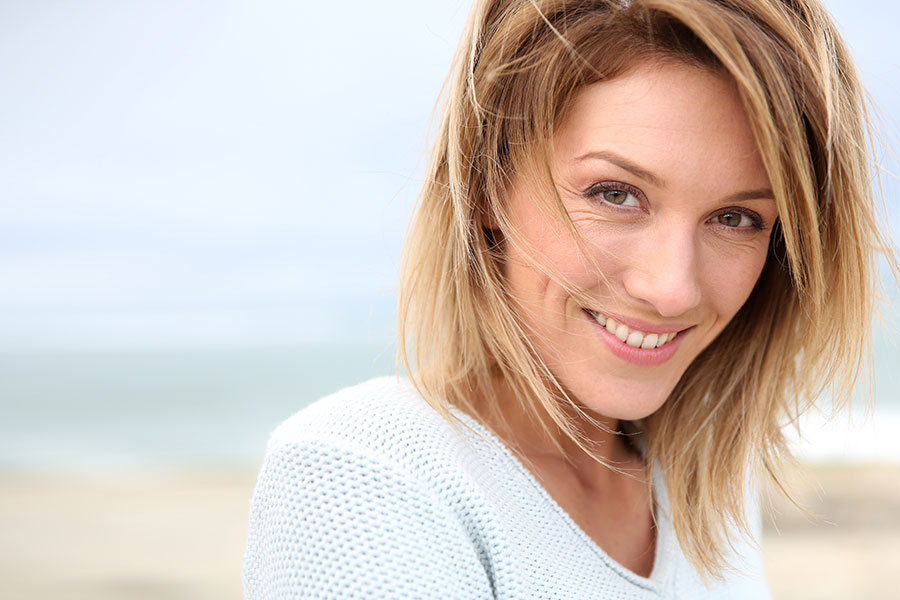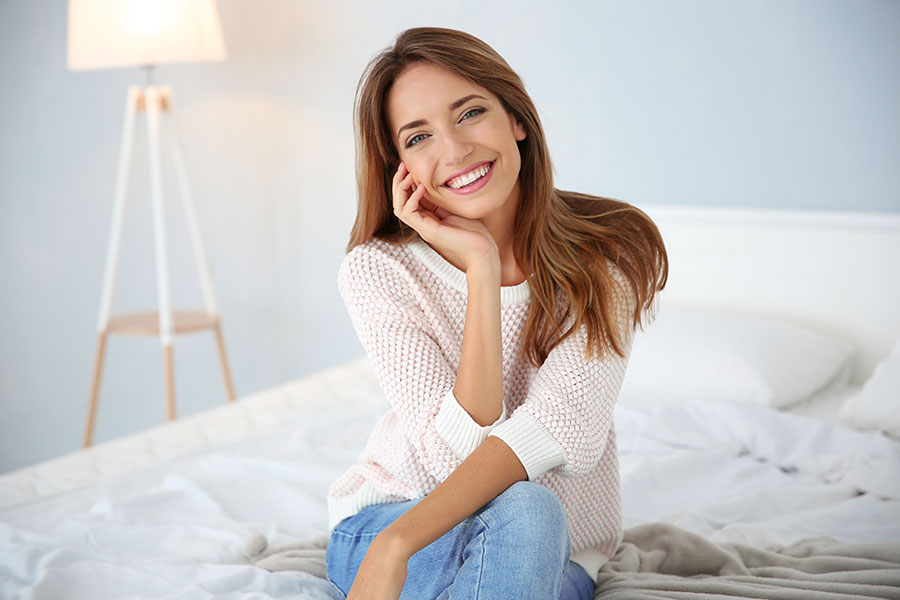 Plump Your Skin
Radiesse®
Radiesse is a wrinkle filler used to plump the skin. Radiesse is injected through a small needle and placed under the skin. Immediately, this filler works to add volume under the skin and over time, the benefits of Radiesse continue by stimulating your body's own natural collagen. The natural results have been shown to last a year or more in many patients, making the treatment results both immediate and long lasting.
Youthful Appearance
Sculptra®
Sculptra® Aesthetic works subtly and gradually over time for a more youthful-looking appearance. Unlike hyaluronic acid (HA) fillers, Sculptra Aesthetic helps stimulate your skin's own natural collagen production to help restore its inner structure and increase facial volume that has been lost to aging. Sculptra Aesthetic is intended for use in people with healthy immune systems as a one-time treatment regimen of up to four injection sessions that are scheduled about three weeks apart.
A Natural Look
Fat Transfer
Fat transfer involves harvesting a small amount of fat from one area of your body and injecting into the face. The fat is then placed in a centrifuge and then injected. The new fat that is injected develops it's own blood supply with an 80-90% survival of the transplanted fat. The result is a very natural look that can last for a year or longer.
Improve Your Profile
Kybella®
KYBELLA® is the only FDA-approved injectable treatment that destroys fat cells under the chin to improve your profile.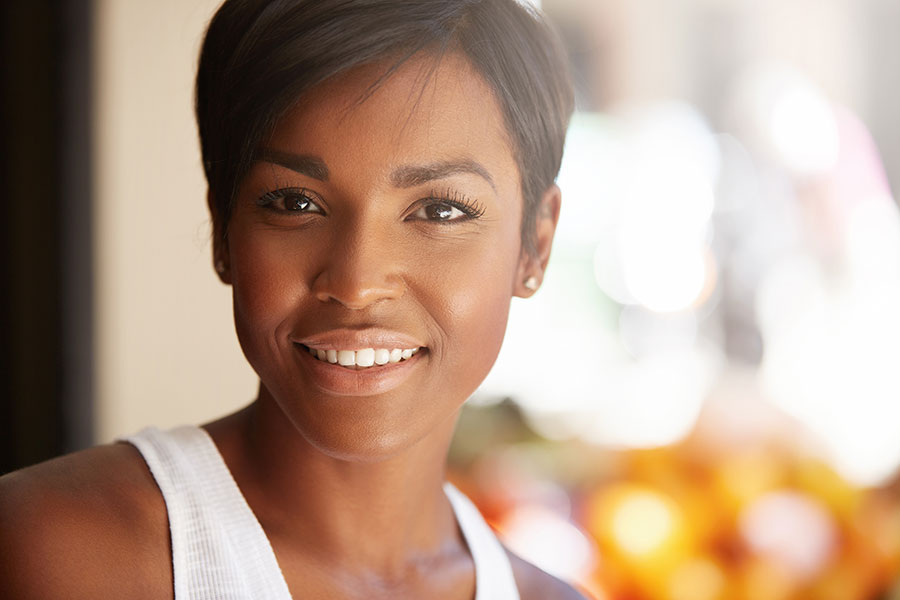 Natural Results
PDO Thread Lifts
Natural results Non-invasive lunchtime treatment. The answer to loose and sagging skin. A beautiful and healthy face has a "V-shape". With the ageing of tissues and the action of gravity, this "V-shape " diminishes or inverts.
The idea behind the Nu-mesh and Nu-Lift technique is to either create scaffolding in order to support the tissues and keep them in the "V-shape" or, where necessary, to delicately lift the tissues and reposition the skin to recreate the "V-shape" where it's been lost.
Although PDO Threads can be inserted almost anywhere, one area where they are especially effective is the neck and jawline. The lower third of the face Is challenging to treat effectively with Botox or fillers, which are most effective in the upper and middle third of the face, respectively. See More: How Much Do Threads Cost & What To Expect At Your Consultation
Smooth Etched-in Lines
Belotero
BELOTERO BALANCE is an injectable filler that is used to smooth moderate-to-severe etched-in lines and wrinkles on your face. Upon injection, it quickly and evenly integrates into your skin.
BELOTERO BALANCE is a hyaluronic acid injectable filler designed to integrate into facial skin tissue. The unique manufacturing process for BELOTERO BALANCE yields a soft and cohesive gel that, once injected, instantly fills the skin to help smooth moderate-to-severe etched-in lines and wrinkles. While the product is versatile enough to handle moderate nasolabial folds (smile lines around the mouth), it may be an ideal option for treating delicate areas such as etched-in smile lines and vertical lip lines (thin lines that appear above and around the lips).
Immediately upon treatment, BELOTERO BALANCE helps smooth etched-in lines and wrinkles, such as vertical lip lines above and around your lips.
Individual results may vary, but BELOTERO BALANCE may last about 6 months or more. Some factors that affect how long it lasts are the amount of product used and the area it is injected into. In areas that experience a lot of movement due to eating, talking, and smiling, the product may not last as long as other less active areas.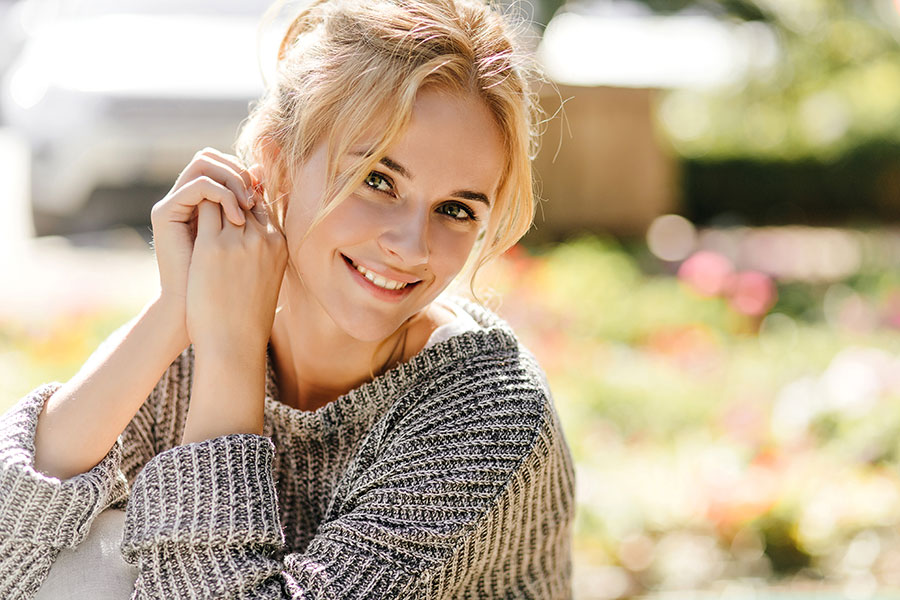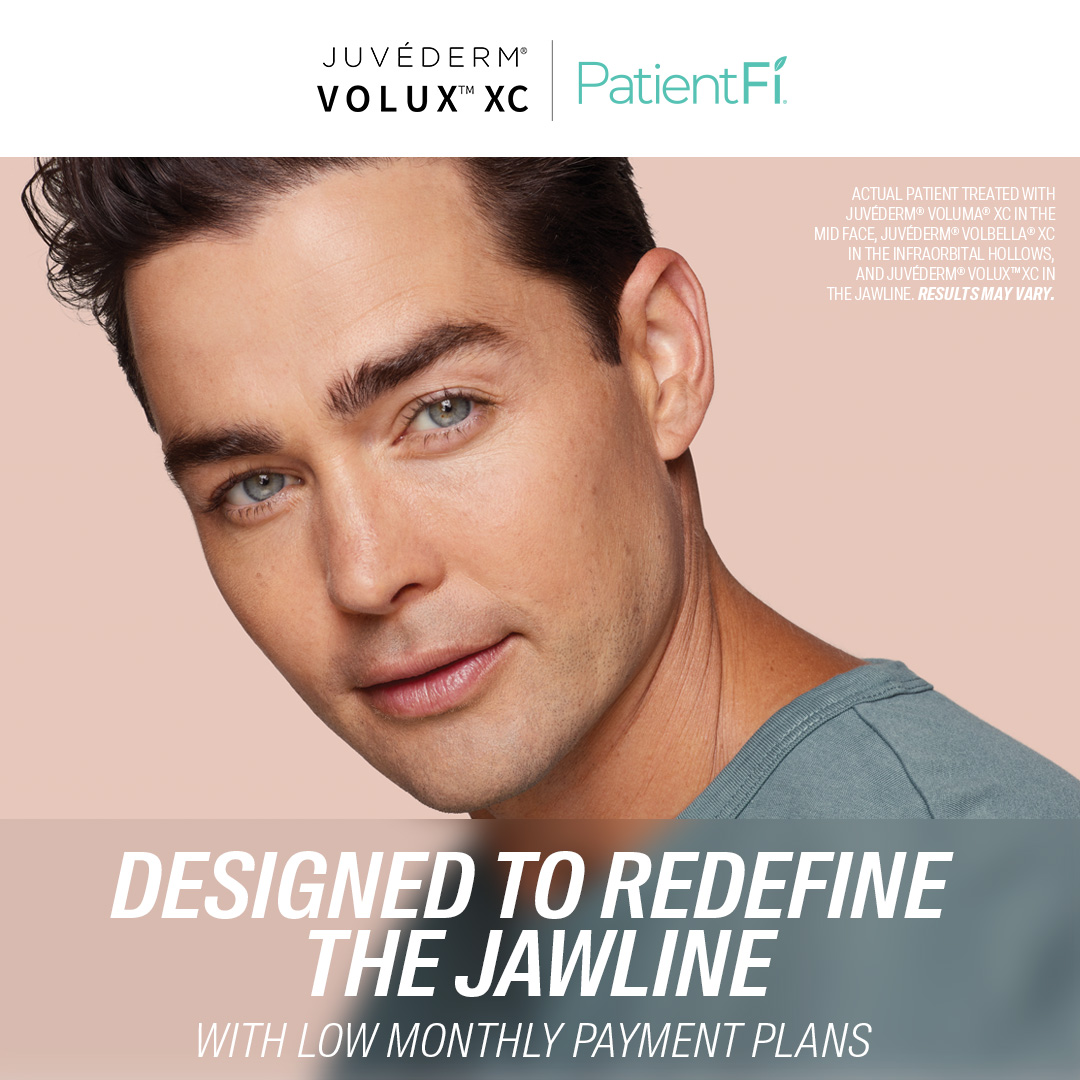 Beautiful Contours & Slimming the face
Jawline contour: Volux™️ 
JUVÉDERM® VOLUX™ XC is a robust JUVÉDERM® hyaluronic acid filler and structural gel for those with moderate to severe loss of jawline definition.
Like dermal filler used to augment the cheeks and lips, jawline filler may achieve your goals by adjusting facial proportions and/or creating a chiseled jawline appearance. Reasons one may choose to receive jawline filler include to:
Adjust facial proportions for improved harmony
Achieve a "chiseled" jawline appearance
Create a more masculine-looking facial structure
Turn back the clock as part of full "liquid facelift" or "8 point lift"
Treat an ill-defined jawline or recessed chin 
Schedule Your
Consultation Today
Let's talk about what we can do for you!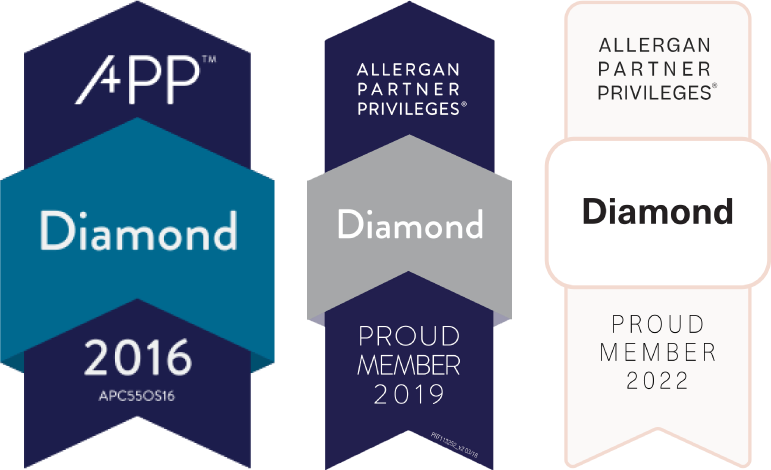 Visit Our Partner
Billings Plastic Surgery
We continue to work closely with our wonderful partners at Billings Plastic Surgery and encourage you to visit them for all your cosmetic and reconstructive surgery needs.